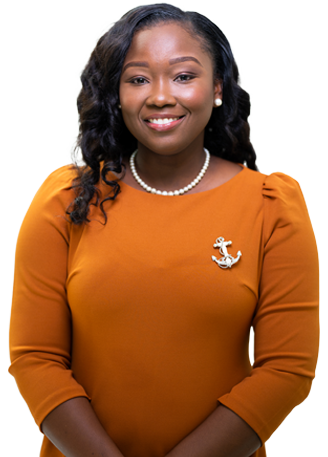 Aloytha Thomas


Legal & Senior Compliance Officer
Ms. Thomas is an experienced Attorney-at-law with a wealth of knowledge on immigration law and practice. Ms. Thomas oversees the Compliance Team at Global Services Inc. and ensures that the Team and the Firm comply with the provisions of the Citizenship by Investment Act and most importantly, the Proceeds of Crime (Anti Money Laundering and Terrorist Financing) legislation.
She is very passionate about the law and has assisted many high-net worth clients obtain citizenship under the Grenada Citizenship by Investment Program. Aloytha is also heavily involved in the submission of appeals for clients whom she believes may have been given an unfair chance by the Citizenship by Investment Unit. She works closely with the CEO on day-to-day legal enquiries. Ms. Thomas enjoys reading, travelling, networking, and experiencing different cultures and traditions.