In 2013, the Government of Grenada launched the Citizenship by investment program under The Citizenship by Investment Act No. 15 of 2013.This Act enables persons to acquire citizenship by registration following an investment in Grenada. Investments can be made in an Approved Project (Real Estate) or the Since its inception eight (8) years ago, Grenada's Citizenship by Investment Program has positioned itself as the most prestigious Citizenship by Investment opportunities in the Caribbean.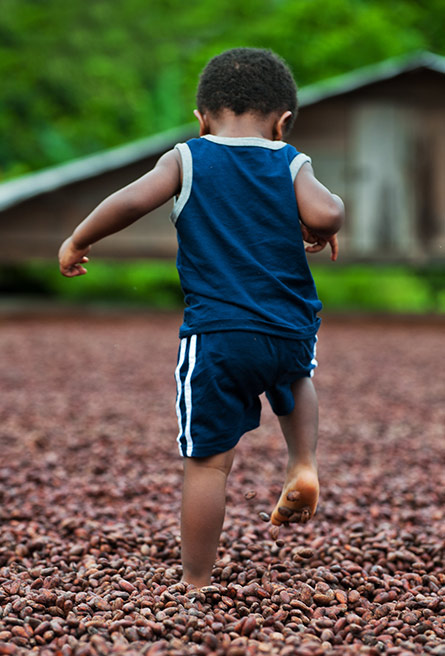 Approved Project (Real Estate)
An option that is available to obtain Citizenship is investment into a government-approved project. At present, these projects mainly include Real Estate such as hotels, villas, and resorts.
Due to the significant growth in Grenada's tourism industry, the Government of Grenada has embarked on a drive to increase the hotel room stock and housing facilities.
This investment option will attract applicants who are looking for a substantial return on their investment.
Applicants who choose this investment option must invest at least USD 220,000 into their choice Real Estate Project, in addition to other Government fees associated with this investment option. Investors must keep the property/real estate for at least five (5) years following the grant of Citizenship.
Minimum Investment Fees (Approved Project – Section 11 – USD $350,000.00)
Minimum Investment Fees (Approved Project – Section 11 – USD $220,000.00)
National Transformation Fund (NTF)
The Government of Grenada established the National Transformation Fund (NTF) in 2013 as a means of propelling Grenada's economy into one that is ever more prosperous and independent. The funds collected under this program are used to finance several projects in Grenada in various industries such as, tourism, agriculture, and alternative energy.
When one makes an investment into the NTF, you are making a direct contribution to the sustainable economic transformation of this beautiful country, and one will be left with a true sense that one has contributed to the development and advancement of one's new home.
Applicants who select this investment option must make the following contribution:
Minimum Investment Fees (NTF – Section 10)
STEP 1
Applicant appoints Marketing and Local Agent
Global Service Inc. will first conduct a thorough due diligence check on applicants 17years and older. Once cleared, the appointed Marketing agent and Global Services Inc. assist the Applicant in preparing the application forms and supporting documents for the submission to the CBI Unit in Grenada.
STEP 2
Complete Official Forms
Applicant prepares CBI application with the assistance of Global Services Inc. processing team.
STEP 3
Bank Clearance
Applicants' documents are submitted to the Bank for financial due diligence and ultimately clearance.
STEP 4
Make initial payments and courier Original Documents
Applicant wires CBI application fees and other initial fees to Global Services Inc.'s Escrow Account and courier original documents to Global Services Inc.'s office.
STEP 5
Submission to CBI & Processing
Global Services Inc. submits the application to the CBI unit and liaises with the CBI unit on any queries. Approximately 60-day processing by CBI unit. No Applicant interview required.
STEP 6
CBI Units Decision
The CBI Committee makes a recommendation on application to Cabinet who decides. The CBI Unit advises Global Services Inc. who advises Marketing Agent and or Applicant of outcome.
STEP 7
Final Payment
On approval, Applicant pays balance of government fees (and property purchase price if applicable) to Global Services Inc. Escrow Account.
STEP 8
Citizenship Certificate & Passport
Citizenship Certificate and Passport are issued.

Minimum Investment Fees (NTF – Section 10)
a.
 Individual applicant;
$150,000.00
b.
Family of 2 to 4 members;
$200,000.00
c.
 Additional fees for each family member over 4 persons;
$25,000.00
d.
 Siblings – 18 years and above;
$75,000.00
e.
Dependent parents or grandparents under 55.
$50,000.00
Minimum Investment Fees (Approved Project – Section 11 – USD $350,000.00)
a.
Family of 1 to 4 members;
$350,000.00
b.
Government Contribution;
$50,000.00
c.
Additional fees for each family members over 4 persons;
$25,000.00
d.
Siblings – 18 years and above;
$75,000.00
e.
Dependent parents or grandparents under 55.
$50,000.00
Minimum Investment Fees (Approved Project – Section 11 – USD $220,000.00)
a.
Family of 1 to 4 members;
$220,000.00
b.
Government Contribution;
$50,000.00
c.
Additional fees for each family members over 4 persons;
$25,000.00
d.
Siblings – 18 and above;
$75,000.00
e.
Dependent parents or grandparents under 55.
$50,000.00
APPLICATION FEES:
Main Applicant/ Individual Applicant
$1,500.00 each
Spouse
Child –   0 to under 30 years
Dependents parent or grandparents 55 and under
Siblings – 18 years and over
PROCESSING FEES:
Main Applicant/ Individual Applicant
$1,500.00
Spouse
$1,500.00
Child –   17 to under 30 years
$1,500.00
Child –   0 to 16 years
$500.00
Dependent parents or grandparents 55 and under
$1,500.00
Siblings – 18 years and over
$1,500.00
 DUE DILIGENCES FEES:
Main Applicant/ Individual Applicant
$5,000.00
Spouse
$5,000.00
Child –   17 to under 30 years
$5,000.00
Child –   0 to 16 years
$0.00
Dependent parents or grandparents 55 and under
$5,000.00
Siblings – 18 years and over
$5,000.00
PASSPORT FEES:
Main Applicant/ Individual Applicant
$250.00 each
Spouse
Child –   0 to under 30 years
Dependents parent or grandparents 55 and under
Siblings – 18 years and over
OATH OF ALLEGIANCE FEES:
Main Applicant/ Individual Applicant
$20.00 each
Spouse
Child –   0 to under 30 years
Dependents parent or grandparents 55 and under
Siblings – 18 years and over