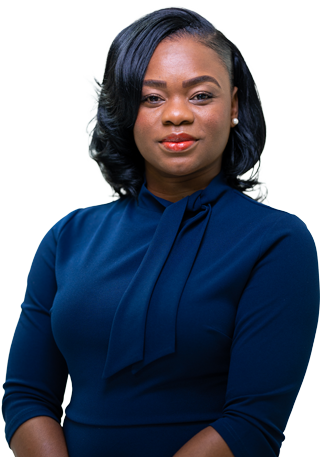 Anthonia Simon


Executive Manager & Due Diligence Officer
Anthonia is a graduate of the University of the West Indies, Cave Hill Campus, Barbados, who holds a Bachelor of Science (BSc) with a double major in Law and Economics.
She joined the team in February of 2020 and holds dual positions as an Executive Manager of a leading Law Firm in Grenada, Afi Ventour & Co. and Due Diligence Officer of Global Services Inc., the leading local agent company in Grenada offering Citizenship by Investment services.
Her primary responsibilities are evaluating, reviewing and vetting of potential applicants. Her team is comprised of legal advisors and experienced immigration officers. Anthonia brings to the team a keen understanding of risk management practices and policies, having amassed extensive experience as a Customer Service and Mortgage Representative during her employment with the National Insurance Scheme, the body that manages millions with of social security pension and other funds in Grenada.
She has extensive training in areas of communication and global technology advancement, due diligence, risk management practices and cyber security. She enjoys sewing and spending time with her family and friends.